WEll it is TRUE, she was a beauty Queen! She can seriously pose. SHe is my aunt, and let me tell you...when your 5 ish, there is nothing better than watching your beautiful aunt who you love in a beauty pagent.....or ummm 5! It's like princeses and dresses up, but real!...
And I still think she is amazing. She is like a super swee,t nicer, more beautiful (and less jail birdish) MARTHA! anyone who has ever been to her house or eaten her food knows what I am talking about.

And just look how handsome all those boys are....

I love you guys!!!! mwhaaa from Cali, thanks for trusting me to take your pics!
sorry it's taking so long....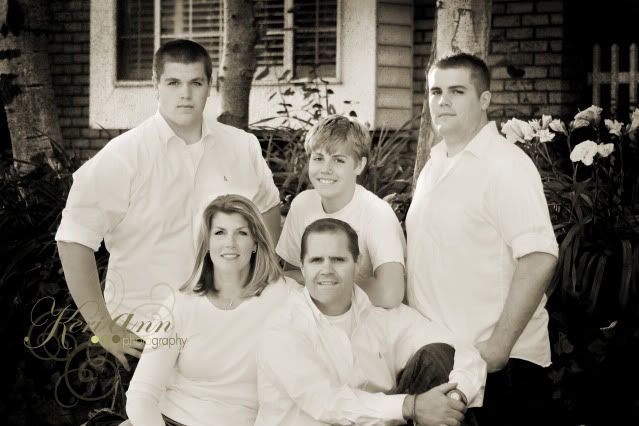 This is them, nicely posing for pictures!!
And this is them 99% of the time!!! :)
This was some of my extended family that was together for the fourth of july. I set up the camera on a tri pod, and got everyone the way I wanted and had the neighbor snap the pic.