Hi everyone! So I just wanted to give a little something back. I can not even begin to tell you how I have been inspired by other photographers and also been the recipiant of so much generosity. Especially with photoshop and cute and creative freebies from all the great forums I am a part of. I LOVE the photography community. Even if you are not a photographer and you have photoshop or another program you can still use this too! here are my before and afters using the texture I created:
The texture is basically a picture I took of some rusty metal and then I layered and brushed until I got this final result!
So how do you get these kind of results from a jpeg texture? if you do not know, this is what I did... first you do ALL the adjustments you want done to the picture. Then just drag the texture onto the picture to make a new layer. It will completely cover up the picture. Select that layer and choose OVERLAY. it will most likely make your people look crazy if you are using it on a portrait. So do a duplicate layer of the origional portrait and drag it above the texture so the texture is sandwiched. Then you can erase the parts of the top layer so the texture shows through in the places you want. Layers can not be done wrong. You can get all sorts of different looks by choosing soft light, hard light, or adjusting the opacity etc. So just play around and have fun. If you do use this it would be fun to see the pictures you use it on so leave me a comment and a link to see your creation! :)
here is what it looks like: there is a link at the bottom to copy full resolution.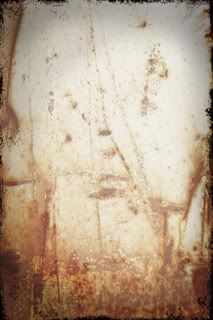 Link:
http://farm4.static.flickr.com/3476/3296384129_73620e5f89_b.jpg