WOW! Does any one else feel like time is just whizzing by? I have been so busy! I can not believe I did not do another post this week before our project Monday came back around. This has been such a wonderful week filled with my sons Birthday, My husband and my 13th Anniversary!!! We also bought gifts for some needy families and saw a wonderful play about the Saviors Birth! This time of year just put so much JOY in my heart!
This week our subject was candles! with a birthday this week I thought it was a great opportunity to take some candle shots,
This first one is mine.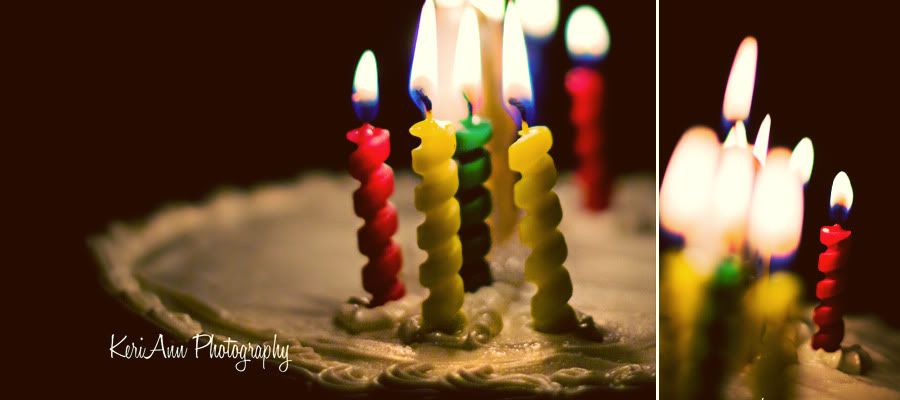 This one is from Jess of
Photography by Jess
, I love how her son is looking at the candle. Fire just amazes my boys!
I love Aimees with
White Daisy photography
and how she did the same pic, but the bottom showing it blurred bokeh! so cool!